All Aboard the Digibus: Connecting Rural Communities
October 27th, 2021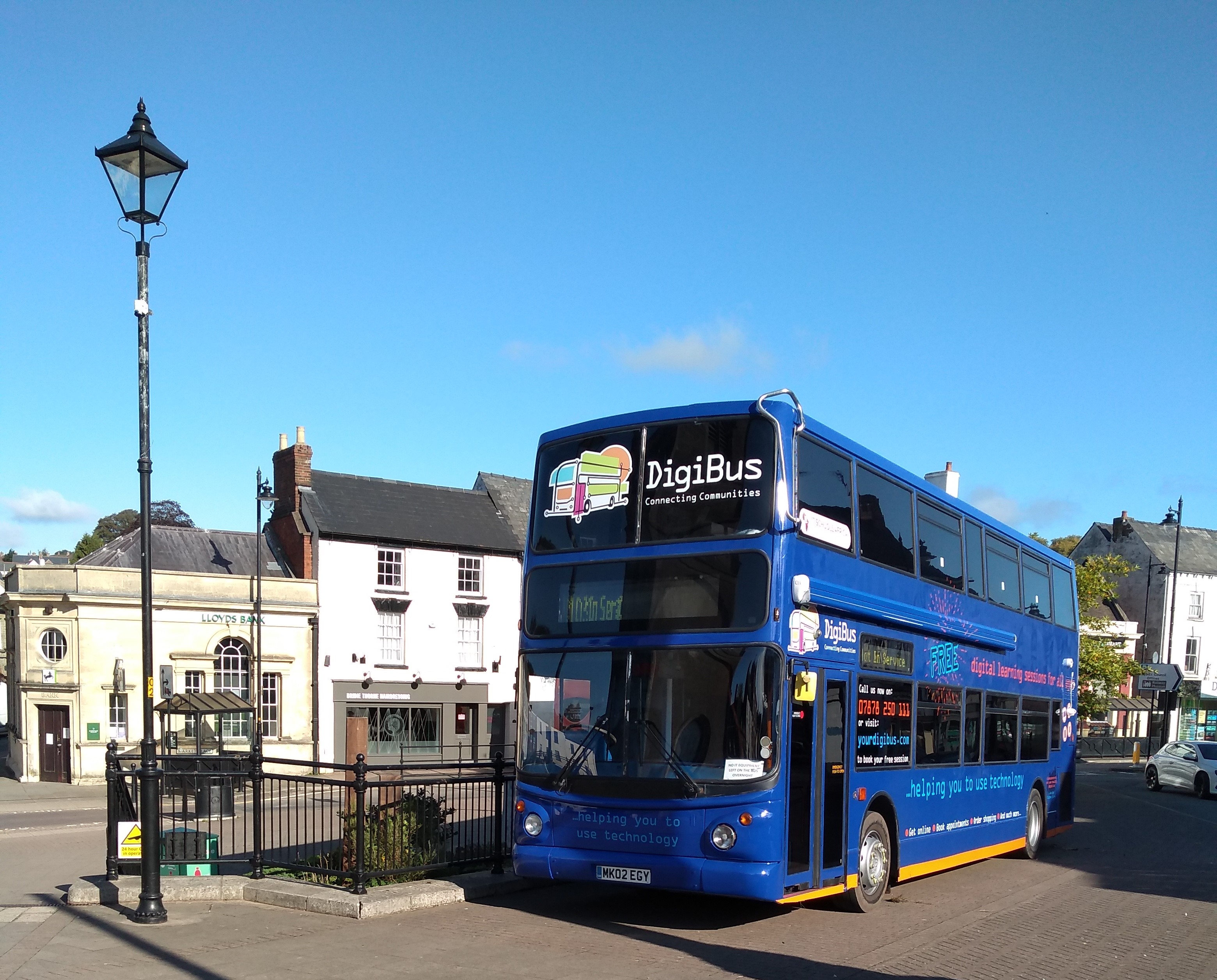 DigiBus is a new and innovative project from local Cheltenham charity IT Schools Africa to support and connect digitally excluded communities in Gloucestershire. The DigiBus project will cross the county in a converted double-decker bus, stopping in towns and villages for a few days at a time providing a free digital skills training service. IT Schools Africa is a sister charity to The Isbourne.
What is a Digibus?
The bus was generously donated by Stagecoach South West after retiring from public service with plenty of life in her. The bottom and top decks have been converted into comfortable learning spaces with a variety of different equipment, all powered by solar power.  It's hoped that the onboard tech equipment; computers, laptops, tablets, a 3-D printer, robots and a virtual reality system will educate and inspire visitors.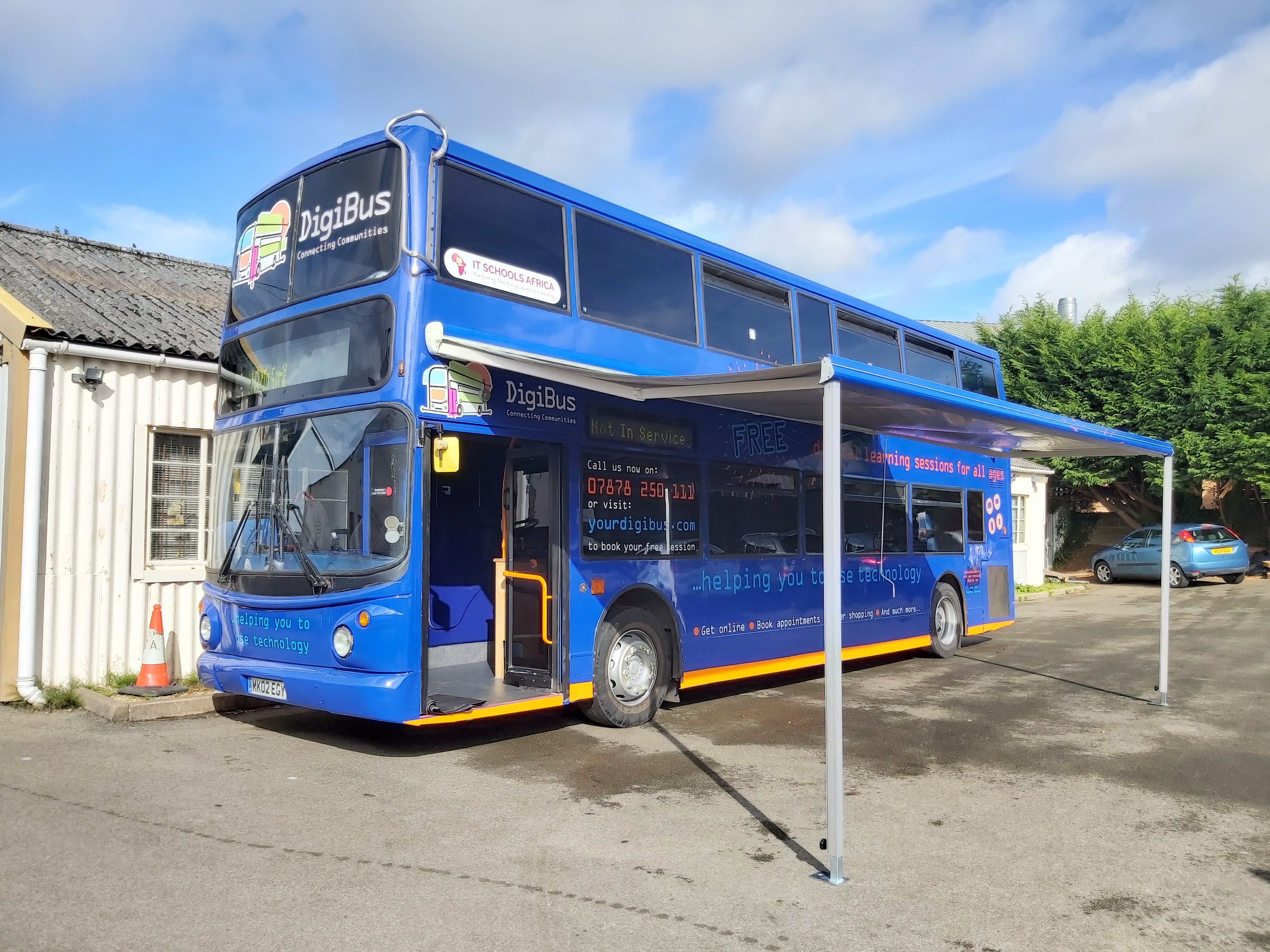 How does it work?
The DigiBus has trainers and volunteers who are providing hour-long personalised one-to-one sessions for visitors who need extra help with their online and tech skills. You will be able to learn:
how to order medication or groceries online

chat to friends and family

stay safe using the internet
As well as find out about important services or social networks that can provide further support. 
DigiBus also offers space and equipment to community-based organisations to deliver workshops focusing on practical digital skills that will benefit people's lives, which are free of charge.
The bus is a fantastic resource for those who are not computer literate, those who cannot afford their own at-home computer or those who do not yet have access to the internet. Today, only 4% of the UK don't have access to the internet. But that is still over 2.7 million people. Therefore, projects like this are crucial for helping those who need them.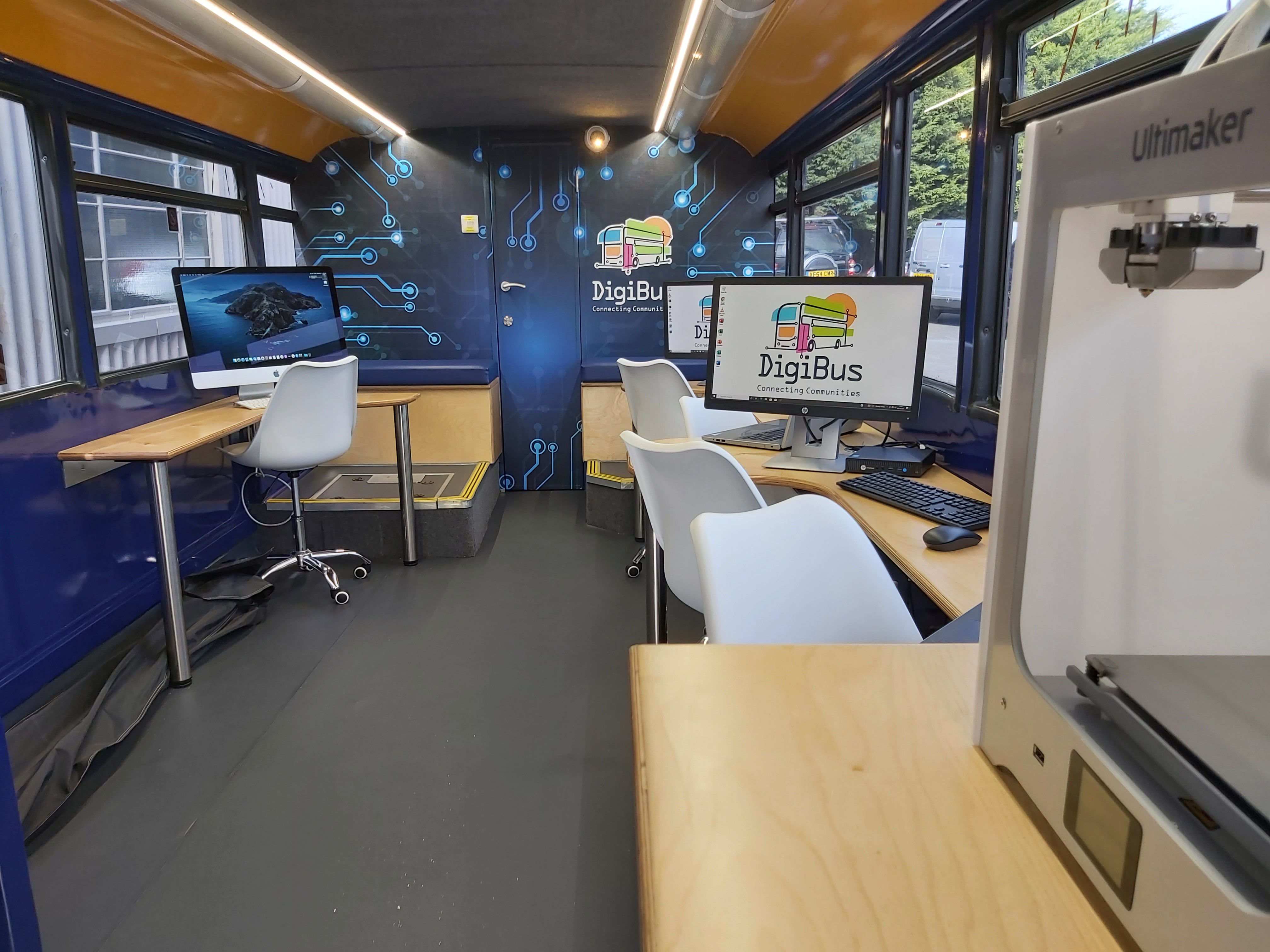 Want to learn more?
Follow @yourdigibus on Twitter and Facebook for updates.
For more information and to sign up for the newsletter email digibus@itschoolsafrica.org 
Category
Tags