In Conversation With… Aine Carlin
June 13th, 2018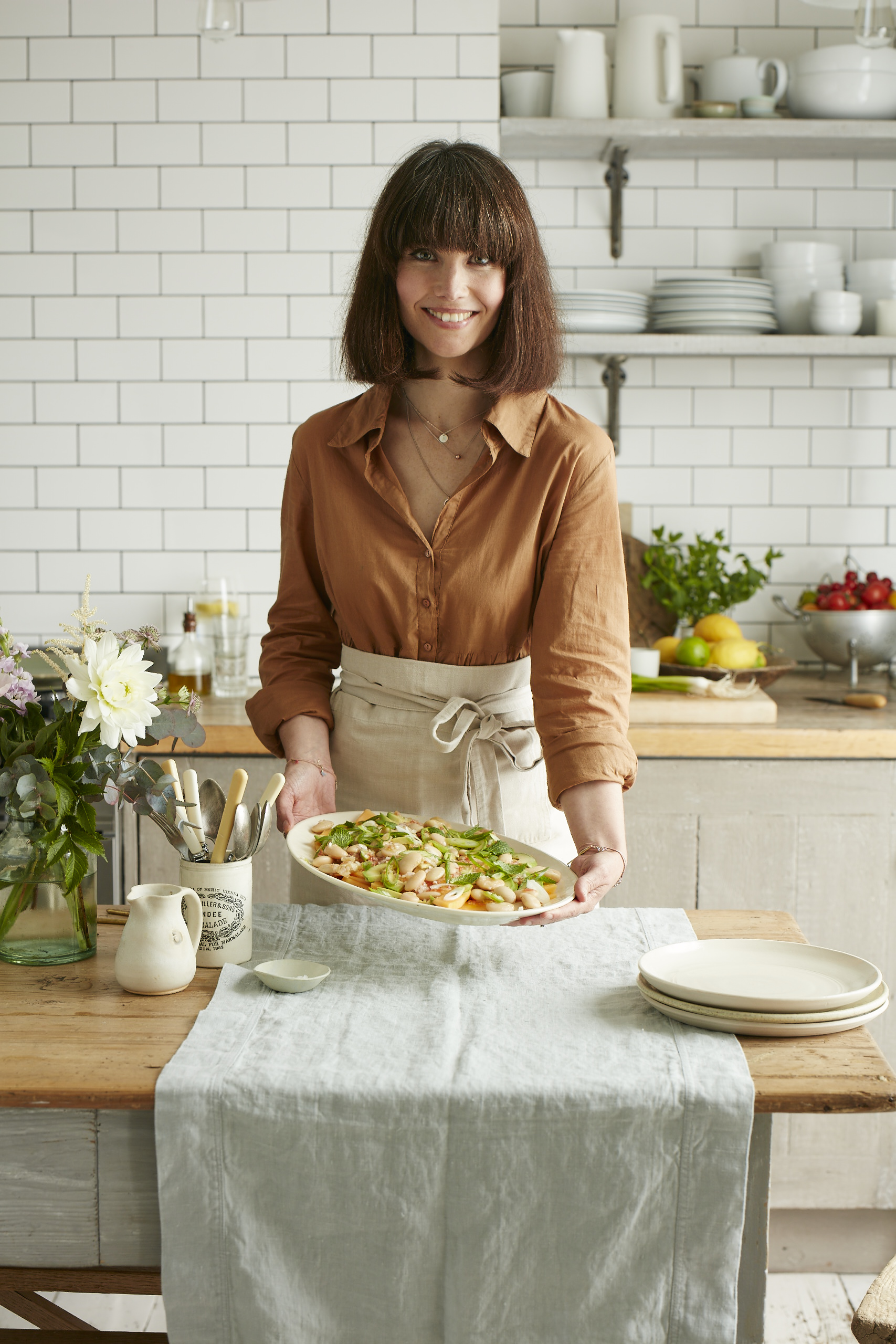 How would you describe yourself?
I'm a food writer and a vegan for the past eight years.
When did you become a vegan, and why?
I was living in Chicago with my husband and we were very uncomfortable with the mainstream food culture there – the intensive factory farming, the unsustainability of the crops being used to feed cattle. We shopped at The Wholefoods Market and organic stores and ate only 'happy meat' reared on grass, but soon realised that even this isn't good for the environment.
We started hearing about veganism and seeing vegan options on menus in some restaurants, something we hadn't seen before, so we both decided to do a three-week experiment and eat only vegan food, then check in with each other about how we felt. My husband, who didn't sleep well and who slept even worse when we moved to Chicago, found that he slept much better. We both sweated less, had more energy and felt healthier generally.
When did you start writing about food?
I was writing a food blog whilst in Chicago. At that time food blogging was very much in its infancy – people were just using it to share recipes and it was very much small-scale. I've watched the food blogging scene explode in the years since.
When I moved back to London I worked for a number of different magazines including the FT and Hunger, the fashion and lifestyle magazine started by the photographer Rankin. My background is in music – I studied it at Goldsmiths College – and I wrote about food, art, music and fashion.
I wrote my first book 'Keep It Vegan' in 2014 and my latest book 'Cook Share Eat Vegan: Delicious plant-based recipes for Everyone' has only just been published. I have a YouTube channel too where I show how to cook many of the recipes in my books. I try to make veganism easy and accessible to all – not something that's difficult to follow.
What inspires you?
I'm inspired by the rise and rise of veganism! People are becoming more conscious about everything they do and consume, and veganism is part of that.
How do you relax?
Thirty to forty minutes before dinner each day I do yoga and meditation, and I've also started journalling.
What's next for you?
I'm thinking about my next book already – I always have recipes in my head that I want to try out and perfect! I also aim to do more broadcasting and get my own TV show.
You can get more from Aine Carlin on her own blog here, and pick up a copy of her latest cookbook here!
Category
Tags