PODCAST: Things You Should Care About (Series Two)
April 19th, 2021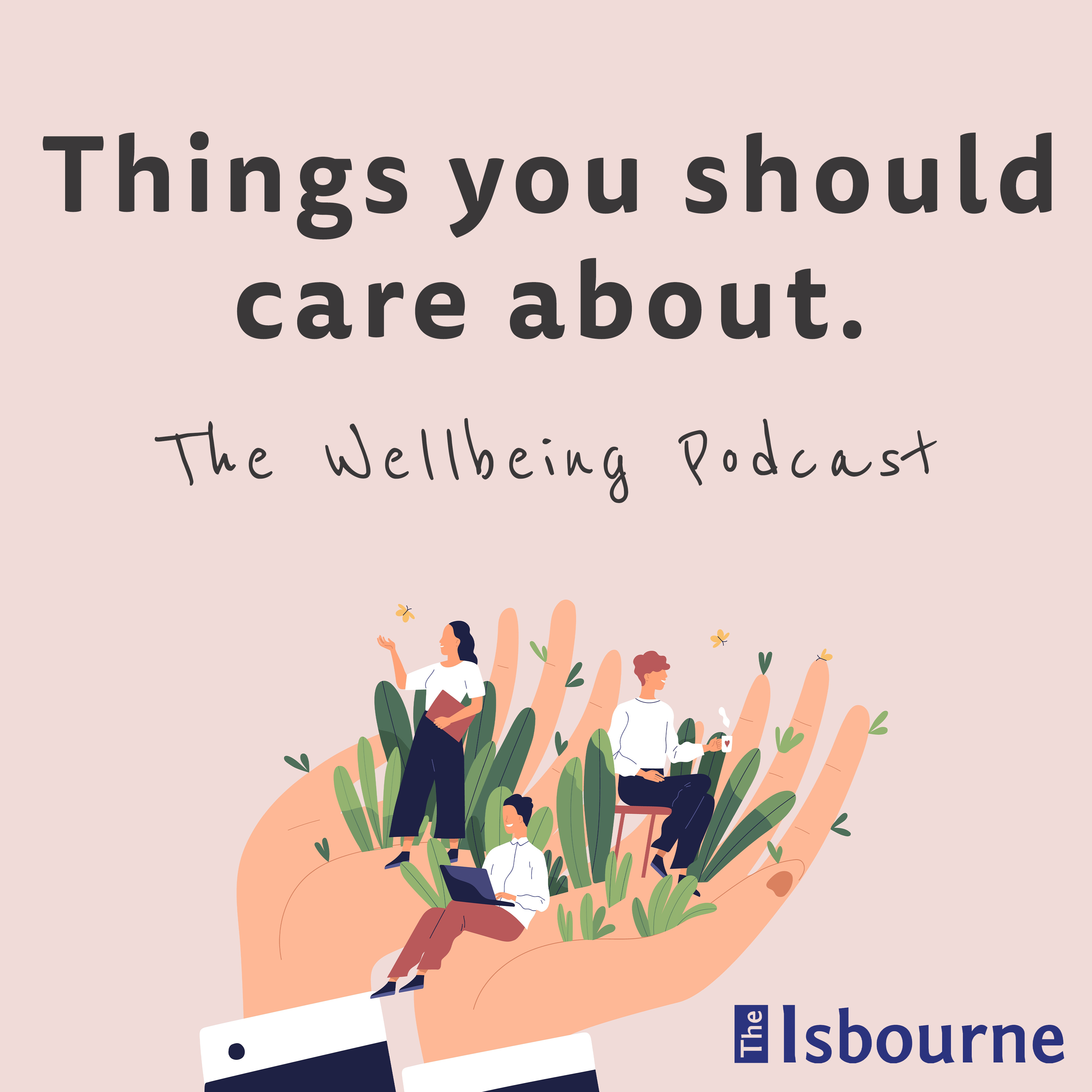 Since discovering the joys of meditation in her late 30's, Kathryn Buxton has been on a journey of self-discovery that has introduced her to some fascinating ideas. Join Kathryn as she takes a deeper look at some of the aspects of wellbeing that we often neglect and asks the ultimate question; will our lives really improve if we paid more attention to our mental health? Each week Kathryn will be joined by a wellbeing specialist to unpick the value of sleep, nutrition, kindness and so much more.
All Podcast episodes are available on YouTube, Spotify, Google Podcast and Apple Podcast. Or just listen here!
Episode One
Trigger Warning: this recording mentions the terms obse/obsity, eating disorders/disordered eating, weight and BMI. The word 'fat' is used as a neutral descriptor and very much in the spirit of fat positivity and fat acceptance.
We're here with Season 2! Kicking it off we spoke to Jessica Cadbury who is a Certified Intuitive Eating Counsellor & HAES Nutritional Therapist. She gave us the rundown on how harmful diets really are, what it means to be healthy at every size, and how inaccurate the BMI scale really is. Not to be missed!
Contact info for Jessica;
www.jessicacadburynt.co.uk
jessicacadburynt@gmail.com
Links from the podcast;
Weight Science: Evaluating the Evidence for a Paradigm Shift - research paper
Fearing the Black Body: The Racial Origins of Fat Phobia, by Sabrina Strings
The Beauty Myth (Vintage Feminism Short Edition), by Naomi Wolf
Episode Two
Trigger Warning: this episode discusses death and dying
The topic we try to avoid more than most; our demise. Why do we find it so difficult to discuss? In this episode, we chat with Sue Rabbich, a Soul Midwife and Death Cafe facilitator, who shares her uplifting views on this uncomfortable subject. Is there a way to reframe death so we can learn to make peace with it? 
Find out more from Sue Rabbich at https://suerabbich.wordpress.com/prices/
Episode Three
What do you do when you get the most devastating news of your life? Do you give up? Do you fight? Or do you turn to an ancient Roman philosophy for guidance? Amy Tindale was diagnosed with ovarian cancer in her 30s and found that the teachings of the Stoic philosophy were the perfect antidote to her toughest days. In this episode, Amy discusses her diagnosis and how she chose to take a more holistic approach to cancer recovery that ultimately helped save her life.
Find out more from Amy here: https://www.carouselmentalhealth.com/ 
Episode Four
We chatted with Australian psychologist, coach and author Laura Louise Love about what it really means to have values. How can we allow our values to influence our life? Are we ignoring our core values in order to please others? When was the last time you really sat down and decided what your values were? All this and more on this weeks episode of Things You Should Care About!  
Find out more from Laura here: https://lauralouiselove.com/
Series Two is available now!
Credits:
Hosted by Kathryn Buxton
Produced and edited by Esme Buxton
Music by Harry Wickham
Category
Tags