In conversation with… Richard Jacobs
October 17th, 2018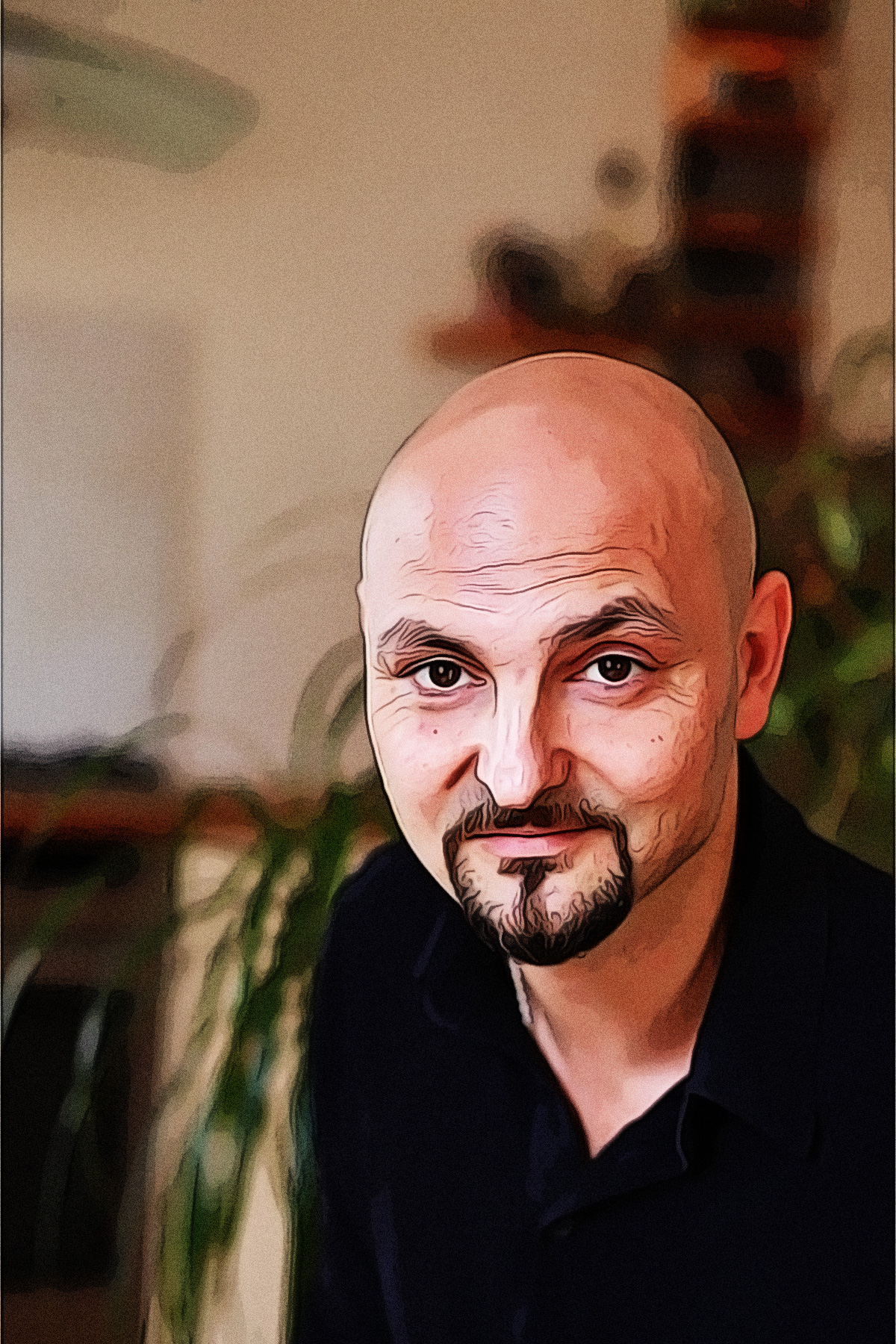 If you met someone at a party and they said 'what do you do Richard?', what would you tell them?
All my work is about helping individuals and large groups find greater fulfilment and effectiveness, which I do through coaching and sometimes through large-scale change programmes. My 'thing' is mindset and behavioural change. The largest programme I have run was for 80,000 people in 70 countries. The issues and the techniques are the same, regardless of whether I am working with one person or many, because people are people, whether they are wearing a suit or not.
Tell us a little about the journey to becoming the person you are today…
I chose to become an actor when I was four years old. My hero was Tarzan! I thought this guy was amazing, he talks to animals, he's the perfect man. So when I was in the swimming pool one day on my summer holidays – wrestling with imaginary crocodiles – I came out of the pool and a film director friend of my parents said 'what do you want to be when you grow up?' and I replied 'Tarzan!', and he said 'well, in that case we'll have to take you away from mummy and daddy and you'll have to grow up in the jungle'! I knew he was right and I was gutted. I spent two days thinking about it then told him 'look, I don't really want to go away and live in the jungle and sleep in trees and stuff like that – what I want to do is have adventures then come home at night, so I'm going to be an actor, play Tarzan, and come back home at nights'! That has translated into a kind of uncompromising thirst for adventure without having to exit society to do it. You could call it 'In'venture rather than 'ad'venture – adventure in family, in relationships, in one's personal soul journey.
So you became an actor in your teenage years?
I was working as an actor when I was at university and then I got a scholarship to drama school and started working as a professional actor. In my early twenties I started a business marketing and distributing extreme sports films – extreme skiing, snowboarding and rock climbing. Then I went through a sort of epiphany really – a significant personal experience that shook my world. All my usual props disappeared and I was left in a place where I had to grow, which is when I discovered personal and spiritual development – my life literally changed overnight.
And your career changed as a result?
I was improvising Shakespeare around the world – giving unrehearsed performances of it, doing stand-up comedy and live improvisation on Saturday night TV for the BBC to 17 million people, I was dancing at The Royal Opera – it was all seat-of-your-pants stuff! I was sitting at the feet of the masters – I was in rehearsals with Sir Georg Solti and Dame Kiri Te Kenawa, and who better to learn metaphor and storytelling from than Shakespeare?
Because I was passionate about personal development I started using my acting skills to help organisations change. Acting is the art and science of behaviour – you either become something or you don't. And rather than talking about how an organisation can change, my approach is to act out where they currently are, where they want to be, and the kinds of behaviours that will get them there.
Everybody lives through story – it contextualises all events and relationships in life, so the thing that constrains people are the stories they tell themselves, and the things that liberate them are also new contexts, new stories, new ways of being. There is a woman called Viola Spolin who was a kind of godmother of improvisational theatre, and she said that whenever people are in a performance paradigm, i.e. when they are standing up giving a presentation or they are talking to their kids or on a date for example, they always default into what I call the 'approval/disapproval paradigm' and for me that's like having a whole keyboard of possibilities open to us but only selecting the four keys in the middle of the keyboard that are going to win us approval and avoid disapproval. Which is fine, but it's certainly not pushing the boundaries of who we are. And she realised that the moment somebody plays, they don't have a boundary any more – they can use the whole keyboard. If they can become conscious and aware of that they can grow in a quantum way – they can grow hugely, in a short space of time.
And so all my work has been about harnessing play, story and metaphor to engage the subconscious in a way that doesn't feel threatening to the conscious mind in any way.
Your talk at The Isbourne on the 12th of November is called '7 Questions to Find Your Purpose' – how important is it to find one's purpose?
How many of us grew up surrounded by purposeful people? How many people when they were coming to the end of their school life were approached by a career's person who was deeply purposeful and who was interested in exploring their passions and highest possibilities? Or instead did they just say 'you're quite good at maths – train as an accountant'. That sense of purpose is not going to come from people around us, it only comes from within, so we need a reliable way of 'googling' ourselves – what I call 'googling the innernet'. We need to be able to Google the most meaningful part of ourselves and know how to apply it. The essence of it is that there are three aspects to finding one's purpose – our values, our talents (whether we're aware of them or not) and the contribution we're most inspired to make, and where those three intersect that is our purpose, that's gold.
And your talk is going to move people some way towards finding their purpose?
I'm going to take them through one or two of those questions but more importantly I'm going to give them a direct experience of what purpose is and what it can bring them, then help start the process. They don't need me in the room to do the 7 questions, but in the room I can accelerate and turbo-charge that process.
What inspires you?
I'm inspired by people who change the world, by people like Ghandi and Martin Luther-King. I'm inspired by great artists, musicians, actors, writers – people who move me. I'm inspired by unsung heroes. I was doing a project with a local authority – we trained 10,000 people in a year and I remember sitting for a day with someone who gave out dole cheques and she was faced by the most stressed, fraught people, some of whom were threatening her, throwing chairs at the glass etc. And all day long every day she showed kindness, compassion and understanding. I thought to myself 'this woman is doing what great spiritual leaders talk about'. How many people could do that in the situation she's in? People like that inspire and move me.
I'm also inspired by radical creativity as well. Where I'm based at the moment is just around the corner from the ITER project, where they are looking to build a self-sustaining sun that can fit into the palm of your hand that will power the planet. One of my clients is the EU. People from 28 different countries with completely different cultures working together in a room. This is the collaboration experiment on the planet. If the EU can make it work then it can be cut and pasted anywhere around the world – I find that an inspiring possibility. So there are all sorts of things, technical or behavioural, that can be radical.
Do you do any regular spiritual practices or have any holistic treatments?
I meditate every day. I have been meditating for 25 years so it has evolved over time with elements from different disciplines. Riding a bike can be a meditation – that rolling movement I find extremely meditative.
You've written a book about cycling across The Dolomites
There's a book I'm writing called 'Rides of Passage' which looks at the lessons that occur when somebody treats a journey or an event as a pilgrimage – whether it's a bike ride or a meeting.
How do you relax?
Sport, riding. Rock climbing, walking. I've got two kids and I love to play and get stuck in doing stuff with them. And I love travel. Those kind of things blow my hair back – well, if I had hair it would blow it back!
What's next for you?
There are a number of big projects I'm working on at the moment, some with organisations that I'm not really allowed to talk about. There are rumours of a television series around Rides of Passage – taking groups on pilgrimages, dog-sledding across the Arctic, horse-riding across the Steppes in Mongolia etc., and I've also just been engaged to do write a film of a story which will be projected 360 degrees within a dome – like a lot of the training and development that I do it will be an immersive experience, highly experiential. These are some of the things I'm involved with at the moment!
Category