Post-Christmas Lunch Walks
November 20th, 2019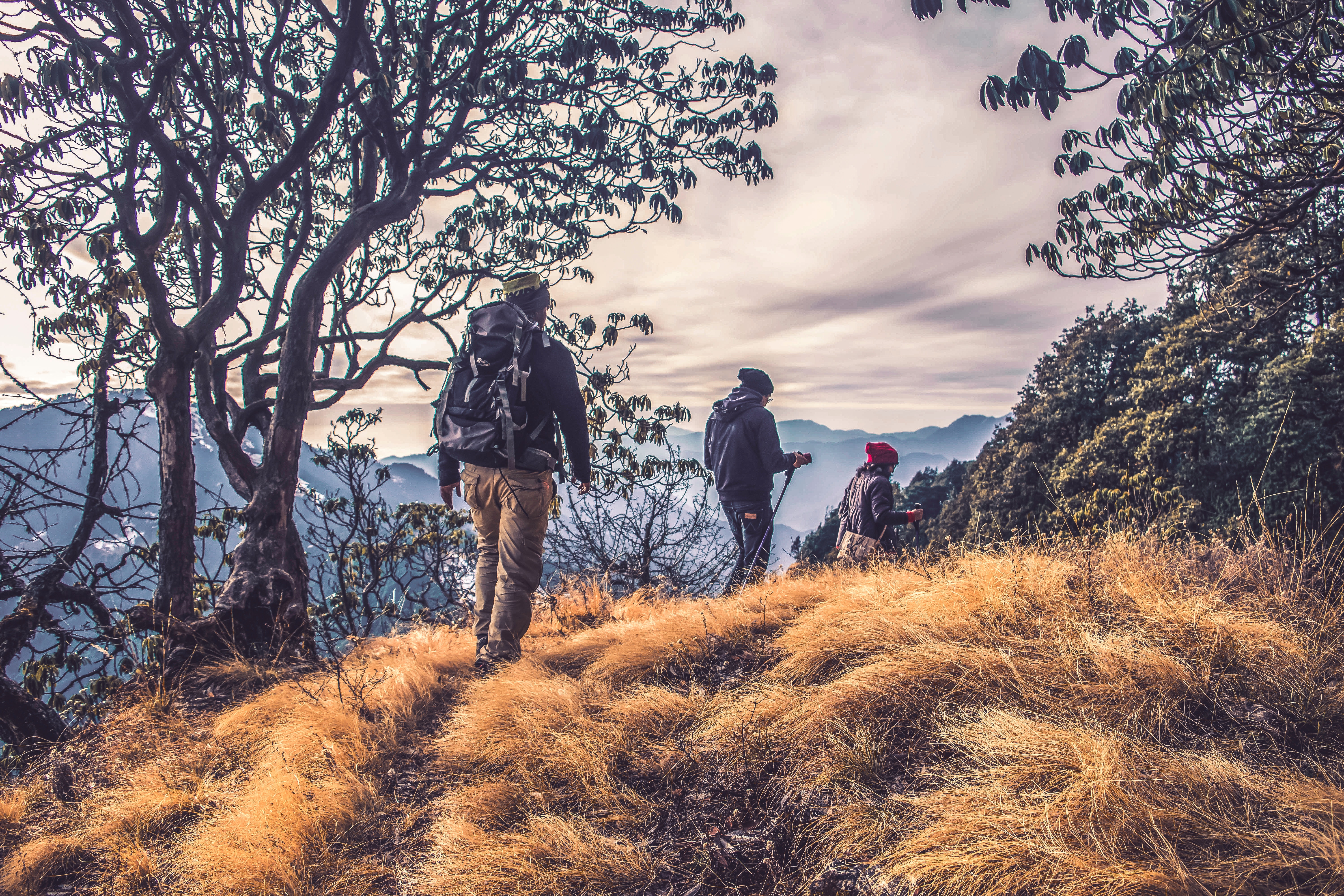 Christmas is a time of excess. And rightly so! There is no shame in indulging during the most wonderful time of the year. However, due to the darker nights and colder weather, it can be difficult to motivate yourself to get outside, especially on Christmas day when the fire is on, the drinks are flowing and the food is cooking. Walking is so beneficial to our overall health. Did you know, walking for an hour is the same as doing a 30-minute run? Plus, according to a 2016 NHS study walking after a meal can help reduce blood sugar levels which could lead to diabetes.
Plus, living in and around The Cotswolds means we have an abundance of glorious countryside to explore. As an Area Of Outstanding Natural Beauty, The Cotswolds is one of the most desirable places to live in the UK so why not get outside and appreciate the landscape we are so lucky to live in.
With that in mind, here is our list of the best places to go for a post-Christmas lunch walk this year.
Within 5 miles of Cheltenham Town
Pitville Park:
Pitville has huge historical significance in the creation of modern-day Cheltenham. Joseph Pitt developed the area in 1825 as a result of royal interest in Cheltenham's spa water. Although Pitt ran out of money and subsequently died before the project could come into full fruition, the park area is still very popular to this day. Suitable for dogs, prams and wheelchairs, with three cafes and one of the most exciting playparks in the area (it includes a water fountain and a wooden pirate ship!), Pittville Park is the perfect place to take the family once Christmas lunch has gone done.
Parking: yes, on residential roads | Wheelchair accessible: Yes, concrete pathways
Leckhampton Hill
A firm favourite with many locals, Leckhampton Hill has one of the most pleasant circular walks in Cheltenham. Drive to either Daisy Bank or the old quarry for parking and set off up the hill for spectacular views across all of Cheltenham, Gloucester and even into Malvern. Home of the famous Devils Chimney rock formation, Leckhampton Hill is a great place for blowing off the cobwebs. Depending on the weather, the pathways can be muddy so wheelchairs and prams are not advised.
Parking: yes | Wheelchair accessible: no
Cleeve Hill
The benefit of Cleeve Hill is the pub at the bottom! Cleeve is another one for spectacular views across Gloucestershire. More rugged than Leckhampton and with less tree coverage so you are very much exposed to the elements. Did you know, Cleeve hill used to be underwater? Millions of years ago that is. You can, therefore, find loads of fossils amongst the rock that kids and adults alike will enjoy discovering.
Parking: Yes, at the Rising Sun Hotel | Wheelchair accessible: no
Dowdeswell Reservoir
A bit of a badly kept secret, Dowdeswell Reservoir offers a wonderful forest walk amongst pine trees before opening out to the reservoir that supplies Cheltenham with its water. The walk is never very busy, probably due to the badly signposted entrance off the A40 that is easy to miss. This always adds to the magic of the woods, however, and it is wonderful to see children playing in amongst the trees.
Parking: Yes, limited | Wheelchair accessible: partly, the paths down by the reservoir are not too bumpy
Cotswold Countryside
Guiting Power
A circular walk from the Cotswold village of Guiting Power in Gloucestershire. Guiting Power may be a typical Cotswold village in term of its stone cottages and surrounding rolling hills but, for its size, it is surprisingly well served. It has a bakery, Post Office, village shop, children's nursery, village hall, recreation ground and two pubs. The walking route performs a simple loop on field paths and quiet tracks, taking in two more small villages along the way, Barton and Naunton.
Parking: Yes, at The Hollow Bottom pub | Wheelchair accessible: no
Chedworth Villa
The walk starts in Chedworth and follows the Macmillan Way long-distance trail to the National Trust owned villa. Here you will find the ruins of a large, 4th century Romano-British villa complete with wonderful mosaics, bathhouses and latrines. You can also see costumed guides bring Roman history to life and join a free tour of the site. The walk then continues through the lovely Chedworth woods, returning to Chedworth on public footpaths.
Parking: Yes, on side of public roads | Wheelchair accessible: only around the villa
Painswick
Painswick is often described as 'the Queen of the Cotswolds'. It has a good choice of accommodation, fantastic dining options and wonderful walks. It is located between Stroud and Cheltenham and is on the Cotswold Way. Either stroll along the village roads and around the central churchyard for views of a wonderfully quaint Cotswold village or venture further into the surrounding fields for one of Painswicks many country walks.
Park: yes, on side of public roads | Wheelchair accessible: yes, around the village only
Further Afield
Brecon Beacons
If you are feeling especially adventurous, why not spend your Christmas day at this Welsh national park? The 4 Waterfall Walk is spectacular at this time of year, with high rainfall ensuring the waterfalls are in full force. This walk takes a few hours, so pack a Christmas picnic and buck the trend by having lunch out in nature.
Parking: yes, carpark facilities | Wheelchair accessible: no
Symonds Yat
Take a trip down to Ross-On-Wye for a spectacular river walk. Symonds Yat is a hotbed of activity during the summer months, where you can hire kayaks and swim in the river, but in the winter season tourism slows down and the place is much more tranquil.
Parking: yes, carpark facilities | Wheelchair accessible: partially
Bourton-on-the-Water
For a real festive treat, head down to Borton-on-the-Water for the afternoon. A village built on a stream, Bourton is a winter wonderland around Christmas time. The perfect place to take family from overseas as the village looks like it has come straight from a Charles Dickens novel.
Parking: yes | Wheelchair accessible: yes
For more wellbeing tips and tricks, head to isbourne.org
Category